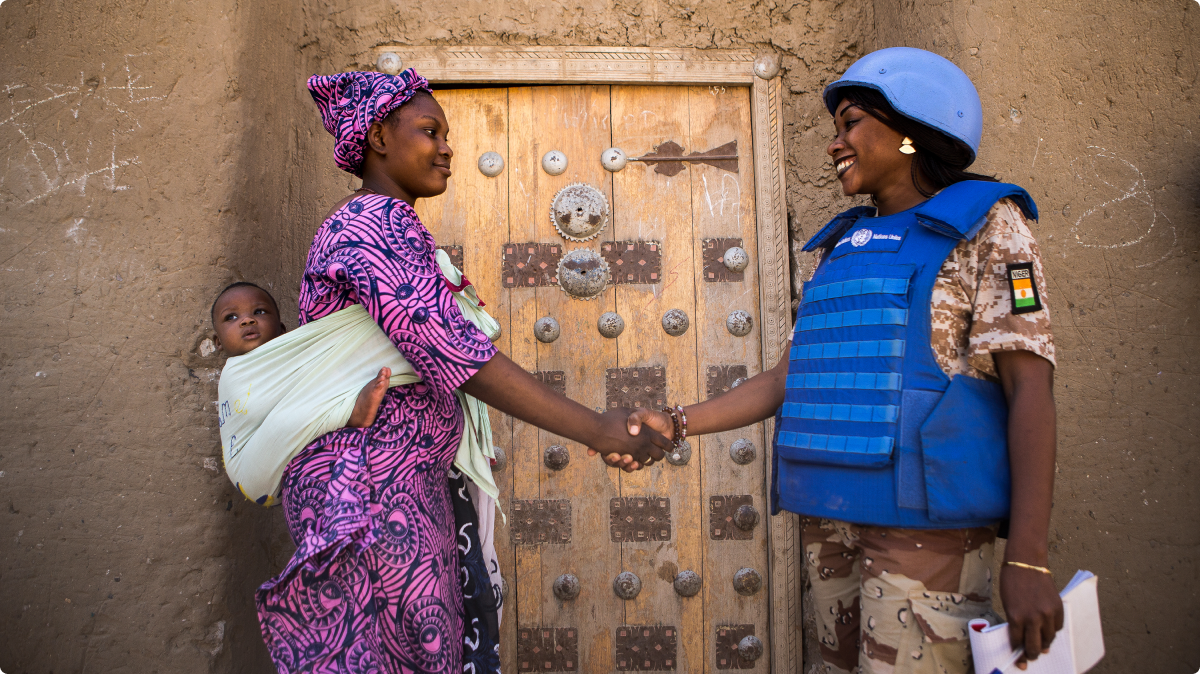 WHAT IS UN ACTION?
UN Action Against Sexual Violence in Conflict (UN Action) unites the work of 23 UN entities with the goal of ending sexual violence in conflict. It is a concerted effort by the UN system to improve coordination and accountability, amplify programming and advocacy, and support national efforts to prevent sexual violence and respond effectively to the needs of survivors.
Learn More
"We Congolese women, we are doing what we can to help each other.Women here have long felt neglected-but we hope this feeling will one day be over."
Stephanie Hanes, "Life After Rape in Congo", Christian Science Monitor
"After raping her they killed her by shooting into her vagina. No action was taken."
The Karen Women's Organisation (KWO), "State of Terror: the ongoing rape, murder, torture and forced labour suffered by women living under the Burmese Military Regime in Karen State
"At the beginning of our work with women war survivors we felt fear and anger, pain and helplessness, but we made a decision to work on changing the conditions of our lives and the lives of women around us. It was a personal and political decision of feminists to oppose male violence against women, which included nationalist hatred, ethnic cleansing, mass rapes in war, prostitution for the soldiers, 4 million refugees, half a million dead and many injured. We decided to transform anger into action and in the last few years we organized initiatives for women."
Autonomous Women's Center Against Sexual Violence, Belgrade, 1995
"We heard the Janjawid decide to open fire on the mosque and so we decided to run out. They captured the women.The men were holding their throats and sitting on their bodies so they could not move, and they took off their clothes and then used them as women. More than one man would use one woman. I could hear the women crying for help, but there was no one to help them." (A woman speaking to Amnesty International about an attack on Djorlo, Chad.
Amnesty Interational, No one to help them' Rape extends from Darfur into eastern Chad," AI Index: AFR 54/087/2006
but also from the usual designs put forth by Glashtte Original. While the brand has in recent years began producing a larger amount of "homage" series within its broader 20th Century Vintage umbrella, Fake Rolex Datejust The collection of bell & ross watches is based around five collections each corresponding to five different periods . bell & ross BR-03 Rafale Matte Black Ceramic . Bell and Ross Replica Replica Bell and Ross," then this is the right watch. There are plenty of choices with the manufacture models for case.